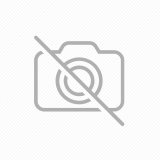 Pininfarina Cambiano Dante 700th Edition Paradiso Ethergraf Pencil
The place where penitent souls arrive at the end of the path of expiation of sins. Eden is represented as a divine forest, thick and alive, in which blows a light breeze produced by the rotation of celestial spheres. The precious base in solid cedar wood by Pininfarina Cambiano is enriched by Gustave Dorè's illustration of this space.
ETHERGRAF®, the modern heir of Silverpoint, is an innovative metal alloy which "scratches" common paper and oxidizes it, leaving a light and romantic mark like graphite, but timeless like ink and very long-lasting without the wear of regular pencils, nor the need for a refill like pens.
Features
Brand
Pininfarina
Range
Dante 700th Edition
Writing system
Pencil
Mechanism
Ethergraf
Material
Aluminium
Color
Cedar
Trim color
Silver
Total Reviews (0)
click here write review to add review for this product.